How does it work?
All our tastings are designed to give you a feel for our delicious food, which is easy to store, cook and serve. With no need for a chef.
At your care home
We'll come to you. Either hosting inside your care home or outside in our mobile kitchen, the apetiser.
At a local venue
For care home groups, we run workshops in local venues, like hotels. This will include a sit-down lunch, dementia workshop and a presentation about how apetito can support you.
At apetito
Visit our home in Wiltshire and we'll give you a tour of our kitchens, visitor centre and a trip to one of our amazing local suppliers.
More than good food
We want to build a partnership with you, equipping you with the training and ongoing support to deliver mealtimes that your residents will love.
Our team of chefs and dietitians create melas that comply with the specific standards set out by regulatory bodies within the care sector, such as the Care Quality Commission (CQC).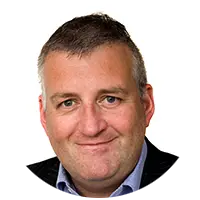 Transforming the home
"The sister of one resident who has been here just three weeks has said her brother is looking much healthier - and the food he receives must play a big part of that improvement."
Paul Swithenbank, Founder Chairman and Chief Executive, The Willows, Blackpool
Looking for something different?
If a tasting is not right for you, we offer a free catering audit where we visit your home and offer catering hints and tips.
Contact us on 0808 239 2399 to find out more.
Do we need a full time chef?
Do you cater for special diets?
Yes, apetito offer an award-winning range of meals for specialist diets. From IDDSI compliant meals for residents with dysphagia, to our world-first Finger Foods Bites meals for residents with dementia, or Mini Meal Extra dishes for those residents with malnutrition, you can be sure to find a meal to cater for every need.
To give you further support with the complexity and challenges of catering, your Account Manager will guide you through building a bespoke menu that suits all your residents' individual needs, allergies and preferences.
Do your meals come in individual portions?
The majority of our meals come in 'multi-portion'; either in a large or small size. This allows you to cook your meals as cost-effectively as possible, whilst also saving you space in your oven and reducing food waste.
To ensure the nutritional guarantees of our special diet and allergy-free meals, these come as individual complete meals. Simply place the meals into the oven; cook, plate and serve.
How do we cook your meals?
Our meals are cooked using professional ovens or 'regen' ovens.
All our meals come with easy cooking instructions and labelled as 'full-cycle' or 'half-cycle'. Simply load all 'full-cycle' meals into the oven and cook on the setting your Account Manager has programmed. Part way through the cooking cycle you will load the 'half-cycle' meals. Once cooked, remove from the oven, plate the meals, garnish and serve.
Which mealtimes do you cater for?
We cater for all mealtimes and meal occasions. From breakfast to a light supper, we have over 300 tasty meals to choose from.
From our experience, we know no care home is the same, so your Account Manager will work closely with you to design a menu that works around your mealtimes, budget requirements, residents' preferences and needs.
Will we need additional equipment?
When you partner with us, we will conduct a full audit of your equipment; from kitchen through to dining crockery.
Sometimes we will recommend new equipment to unlock the maximum efficiencies you can. This may include a new oven or 'regen' trolley, hotplate or mobile serving unit. These depend on a variety of factors including your menu, your budget, the space of your kitchen and serving areas.
Once you have agreed on any new equipment, we will work with you and the manufacturer to organise installation and training.
How do I place an order?
Your dedicated account manager will train your team on our online ordering portal, my apetito. Simply log in to your my apetito account, check you're happy with your menus and place your order in moments.
How do your menus work?
Your team will be trained on how to create menus based on your residents' preferences through our online portal. With over 200 dishes to choose from your menus will never get boring! Your dedicated account manager and our in-house dietitian can also advise on any special dietary requirements, such as dysphagia-friendly dining options.
How does your service work?
Your team will be fully trained on how to use our service, from cooking the food to plate presentation, recording temperatures and portion control. We also provide best practice support to help your team with menu planning.
Our simple online portal allows you to plan menus, review nutritional content and place your order with apetito. Once you've placed your order, we'll deliver to you for free on an agreed day.
How much does apetito's care home meals service cost?
The cost of our care home meals service will depend on the size of your business and the number of residents in your care home.
As part of booking a tasting with us, we'll listen to your needs and discuss the best way to partner with you.
Once you partner with us, we'll evaluate your spending to make sure you're getting the most out of your budget, giving you visibilty and confidence—all the while helping you serve delicious, nutritious meals for your residents.
How quickly can our care home use your service?
We can get you up and running within just two weeks. Before launch, we will come to your care home to conduct a food sampling session, or arrange for you to come to our on-site Visitor Centre in Wiltshire. This gives you the confidence and reassurance that the food you're receiving meets the needs of your residents.
This is typically undertaken with a manager or owner, but we encourage staff and residents to try the food at this session too!
We don't have much space within our care home—is your service still suitable?
Our care home meals service requires minimal kitchen space. As part of becoming a new customer you will receive an on-site visit, where we can support and advise on best practice based on the size of your care home kitchen. We can also advise and provide equipment should it be required.
Where is your food sourced from?
As proud supporters of the UK and Irish food and farming industry, we responsibly source ingredients that meet government buying standards to offer you better quality produce at a fairer cost.
We source:
100% British peas

Award-winning Bramley apples grown in Kent

100% sustainable fish

Beef from UK and Irish suppliers - some just 15 miles from our Wiltshire kitchen

Dairy products from UK and Irish suppliers (excluding UHT and regional products)
Some products do have to be sourced from further afield, but all these carefully selected worldwide suppliers operate within the Ethical Trading Initiatives, commited to removing modern slavery.
Can you support with allergens and intolerances?
Providing food that's safe for your residents is a key part of our service. Our online nutritional database gives you visibility on every meal and every ingredient, enabling you to create a menu tailored to every resident's needs. Our dietitians are also on hand to consult with you on all your residents' dietary requirements, while the diversity of our range means it's easy to cater for dairy, egg and wheat intolerances, plus many more.
Is your system CQC compliant?
Yes, as our partner you will have 24-hour access to our online nutritional planning tool and nutritional database, accessed by the my apetito customer portal.
With detailed nutritional information for every meal served, you can rest assured that if the CQC visited today, you will be able to report the exact nutritional content of each meal you've served. The results with our partners at The Willows speak for themselves.
What measures do you take to ensure your food is safe?
With three industry leading, accredited laboratories and strict procedures, our meals are the safest catering options available for your care home.
No batch of food is released until it has passed rigorous microbiological testing not just for indicator organisms, but also for the actual pathogens. We then freeze it to lock in the goodness, and ensure it has a longer shelf life than chilled food.
We also consistently achieve the highest level of accreditation against the BRC's Global Standard for Food Safety, conducting an audit across all our processes each year.
Do you deliver in my area?
We offer deliveries across the UK, free of charge, using our own temperature controlled fleet of vehicles.
How frequently do you deliver?
As our food is delivered frozen our service does not require the need for a daily delivery and the challenges associated with this. We typically deliver once a week on your chosen delivery day.
How is your food delivered?
Food is delivered frozen in our own temperature-controlled vehicles. There is no charge for delivery and one of our friendly delivery drivers will deliver your food on your chosen delivery days.
How much storage space does my care home need?
This depends on what you have in place already. During our on-site visit, we can discuss whether any equipment, such as freezers, will be required. If needed, we can advise on the type and size of equipment required, as well as potential sources of supply.